Dentures – Tucson, AZ
Restore Your Full, Beautiful Set of Teeth
Whether you're missing some, most, or all of your teeth, we have various options for dentures in Tucson that allow you to enjoy a complete, beautiful smile once more. Dr. Jay Lopez is a highly trained dentist who gets to know you, understanding your needs and smile goals. He takes pride in providing his patients with lifelike dentures that better their lives. Read on to learn more about dentures and the benefits they bring.
Why Choose Jay R. Lopez, DDS, PC for Dentures?
Advanced Technology for Precise Treatments
Experienced Dentist & Team
Lifelike, Durable Restorations
Who is a Good Candidate for Dentures?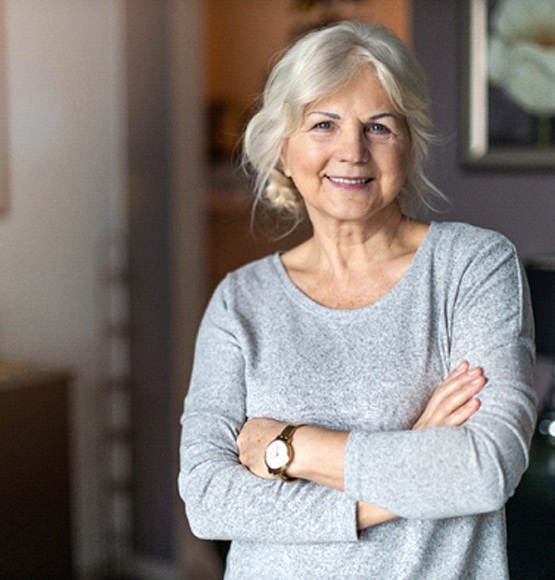 Dentures can help a variety of cases. If you're missing teeth, you may not be able to eat all the foods you want, and it's probably difficult to pronounce certain words. Plus, it can be embarrassing to smile, causing self-consciousness and a drop in confidence. If you aren't missing all your teeth along your arch, we may recommend other treatments like a dental bridge or implants. In order to get dentures, the most important requirement is that your gums are healthy.
Types of Dentures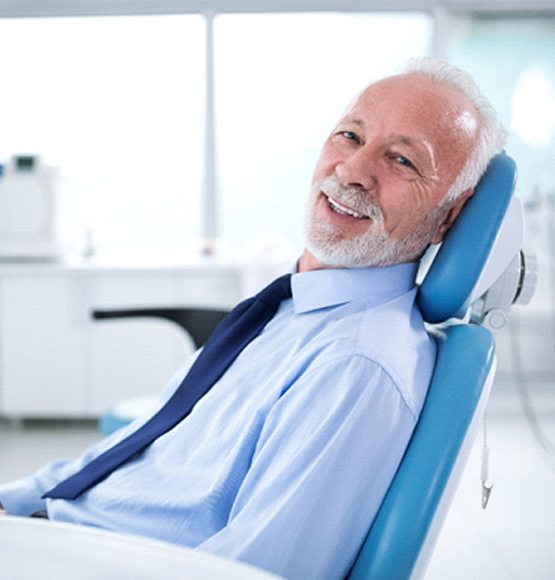 We offer 3 different types of dentures, which is why an initial consultation is so important. Our dentist in Tucson will carefully examine your mouth and review your past medical history before recommending the best solution for you. Here are our amazing options for dentures:
Partial Dentures
A partial denture is made up of a base that is attached to artificial teeth. We customize partial dentures to match the needs of our patients. It can be difficult to eat and speak with spaces throughout your mouth, however partial dentures can restore your missing teeth while leaving the rest of your natural smile intact.
Full Dentures
Full dentures are designed to replace an entire arch of teeth. They are typically made of acrylic, comprised of a gum-colored base attached to prosthetic teeth. They rest on top of the gums and remain stable with suction or denture adhesive. We custom fit dentures to ensure that they are comfortable to wear as well as natural looking.
Implant Dentures
If patients are looking for a more permanent, strong option, implant dentures are perfect. Dr. Lopez combines dental implants with dentures to provide ultimate stability, function, and confidence. Dental implants are rooted in the jaw, keeping the denture stable while providing a number of amazing health, lifestyle, and aesthetic benefits.
The Benefits of Dentures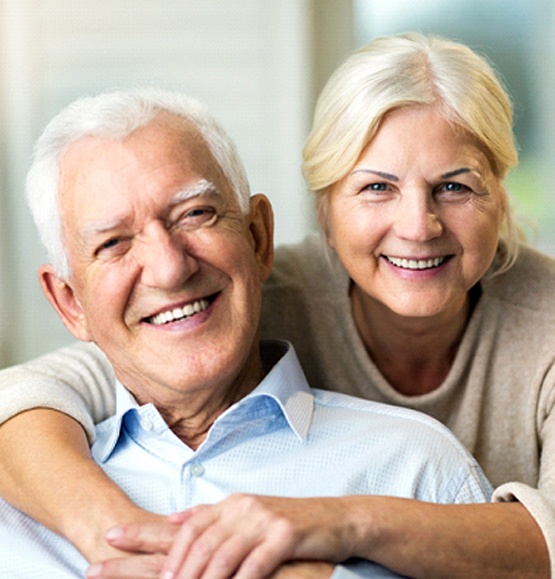 We offer dentures because of their many advantages when it comes to replacing teeth, including:
Our dentures are custom made for ultimate comfort and personalization.
We create dentures to look beautiful and lifelike.
Dentures allow you to eat a more nutritious and varying diet, which improves overall health.
Dentures are a cost-effective and reliable tooth replacement solution.
Full dentures are removable, making them easy to clean and maintain.
Replacing your smile with dentures prevents your cheeks from looking hollow.