Digital Dentures – Tucson, AZ
A Faster & Easier Tooth-Replacement Journey
Gone are the days of multiple dental appointments, manual impressions, and lengthy communication with dental laboratories. Welcome to the era of digital dentures, where cutting-edge technology transforms your tooth replacement experience! By investing in digital denture technology, our practice has revolutionized the design and creation process. Now, Dr. Jay Lopez can ensure a faster and more convenient journey toward your perfect smile. To learn more about digital dentures, continue reading or give us a call today.
What Are Digital Dentures?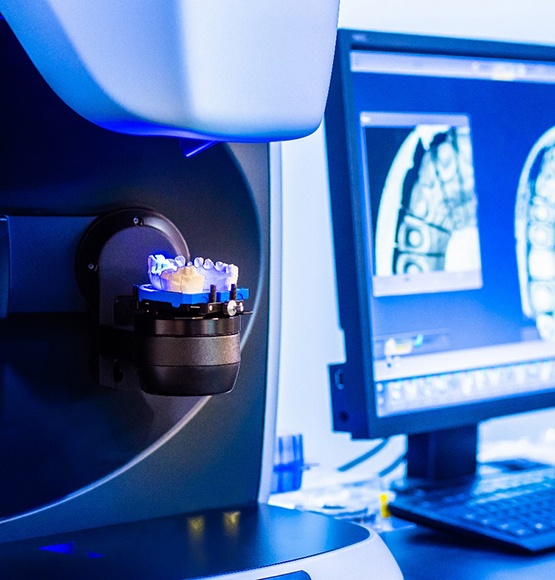 Digital dentures use computer-aided design (CAD) and manufacturing technology to revolutionize the denture creation process. Instead of relying on manual impressions, scanned impressions and bite registrations are obtained using an InstaRisa Extra Oral Scanner. These digital impressions are then transmitted to a dental laboratory where highly accurate and properly fitted dentures are meticulously crafted. The process involves using either additive 3D printing or subtractive 3D milling techniques, allowing for precise fabrication of full-mouth restorations.
How Are Digital Dentures Made?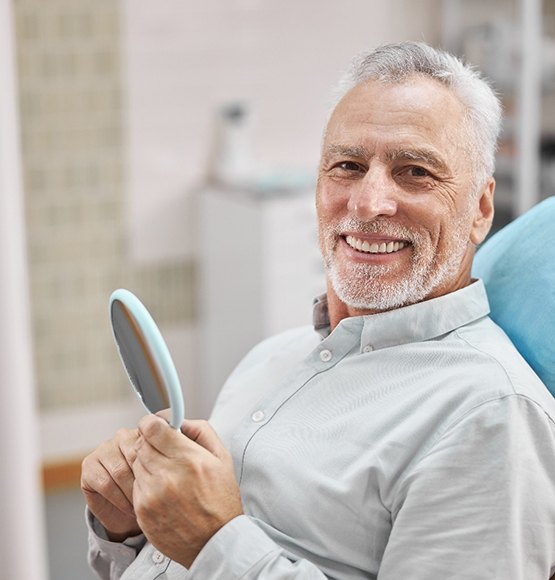 After capturing impressions of your mouth, our InstaRisa Extra Oral Scanner is used to virtually design and customize the dentures. Digital scans are then used to assess the alignment of your bite and personalize the style of the denture teeth. All this valuable information is recorded in a digital file. A trusted dental laboratory will use digital denture technology to create a physical mockup, allowing the dentist to try it in your mouth.
Crafted from a solid block of cured, hard resin, the digital denture provides a closer fit to the palate and mouth tissues compared to traditional dentures. The try-in may be adjusted chairside to achieve the desired outcome.
Once returned to the lab, the manufacturing parameters are modified accordingly, and denture baseplates are 3D printed, with the denture teeth printed separately. This entire process ensures the final dentures are perfectly tailored to each patient's unique needs, delivering optimal comfort and aesthetics.
Benefits of Digital Dentures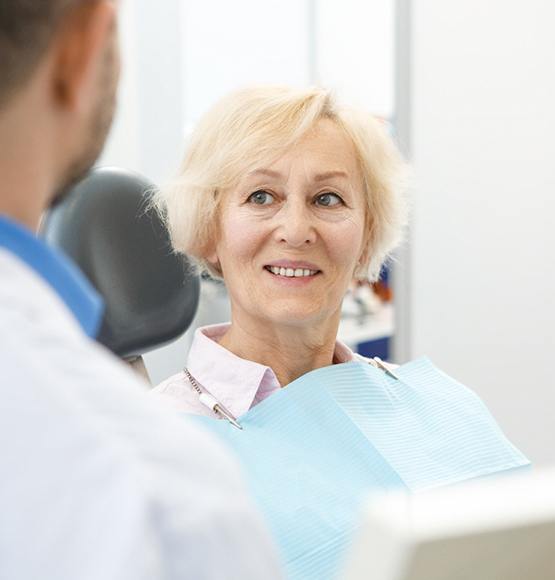 There are many incredible benefits to digital dentures! One significant advantage is their superior fit, which translates into ultimate comfort. Because the process involves advanced technology and digital scans, digital dentures are custom designed to fit each patient's mouth precisely, ensuring a snug fit.
Another notable benefit is the significantly reduced turnaround time. Digital dentures streamline the fabrication process, allowing for faster production and delivery. This not only saves valuable time for patients but also reduces the number of appointments required. Plus, quick replacements are possible with digital dentures, minimizing the inconvenience caused by damage or loss.
Lastly, patients can enjoy cost savings as digital dentures require fewer adjustments and modifications, ultimately reducing maintenance expenses.