Emergency Dentist — Tucson, AZ
Find Dental Pain Relief Right Away
Dr. Lopez is available for same-day emergency care whenever you have a knocked-out tooth, broken enamel, or another type of severe oral health issue that requires immediate attention. He has the education and experience to perform a vast array of dental procedures in-house, meaning he'll be able to help you stop your pain and protect your smile no matter what the circumstances are. Be sure to save our dental office's contact information, so you can call right away when time is of the essence for emergency dentistry in Tucson, AZ.
Why Choose Dr. Jay Lopez for Emergency Dental Care?
Same-Day Emergency Appointments for Patients in Pain
Comprehensive Dental Care All Under One Roof
Safe & Reliable Sedation Dentistry Available
What to Do in a Dental Emergency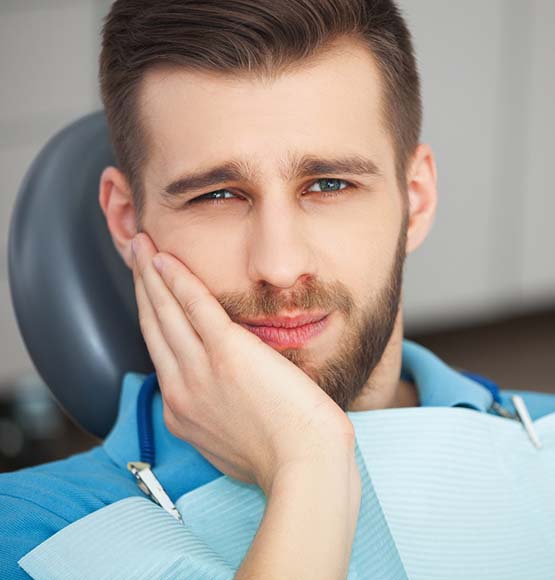 Step 1: Give Us a Call for a Same-Day Emergency Appointment. When you call us with a dental emergency, we will give you first-aid instructions for how to handle your situation until your emergency appointment, which will usually be scheduled for that same day.
Step 2: Get an Emergency Exam with Dr. Jay Lopez: Your Tucson emergency dentist Dr. Lopez will see you right away to examine you and get you out of any severe pain.
Step 3: Review the Findings & Make a Treatment Plan. Once Dr. Lopez has had a chance to evaluate the extent and source of your emergency, he'll fully explain all your treatment options and help you make a plan for getting your oral health back on track.
Step 4: Find Dental Pain Relief Right Away: We'll get to work repairing your smile and protecting your teeth right away. For patients who are particularly anxious or uncomfortable, we offer numerous sedation options so you can sit back and relax while getting the care you need.
The Most Common Dental Emergencies
There's no single definition that suitably describes every kind of dental emergency you could experience, but most of them can be identified via persistent oral pain and noticeable dental damage. No matter what the underlying cause of the problem is, it will be up to you to perform first aid to keep your teeth as safe as possible before you can get to our dental office. Keep the following tips in mind to prepare for some particularly common emergencies.
Understanding the Cost of Dental Emergencies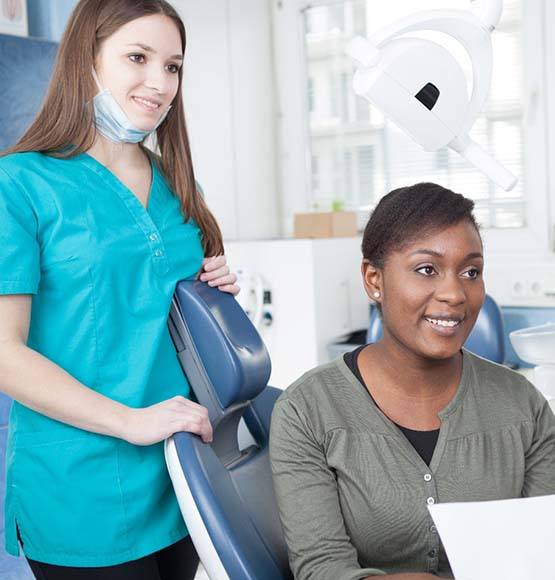 While all dental emergencies require urgent attention, some are more complex than others and will require more costly forms of treatment. We'll only make recommendations after a thorough examination where we find the underlying cause of the problem and consider all your treatment options. We can discuss using your insurance benefits to reduce your out-of-pocket costs or third-party financing to make it easier to fit your bill into your budget.
How to Prevent Dental Emergencies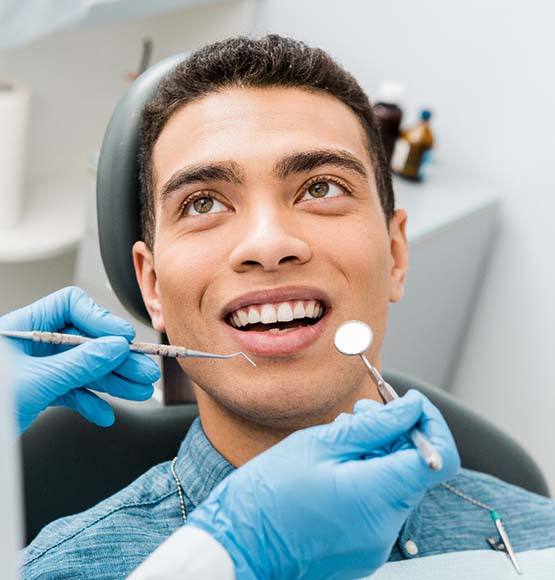 You may be able to improve your chances of avoiding a dental emergency by changing your daily routine. Brush and floss at least twice a day to lower the risk of decay or infections. Try to give up bad dental habits like chewing on your nails or using your teeth to open packages. Never bite down on peppermints, ice, popcorn kernels, or anything else hard enough to crack the enamel. Get a mouthguard to wear while participating in any physical activity where you risk getting hit in the mouth.
Emergency Dentistry FAQs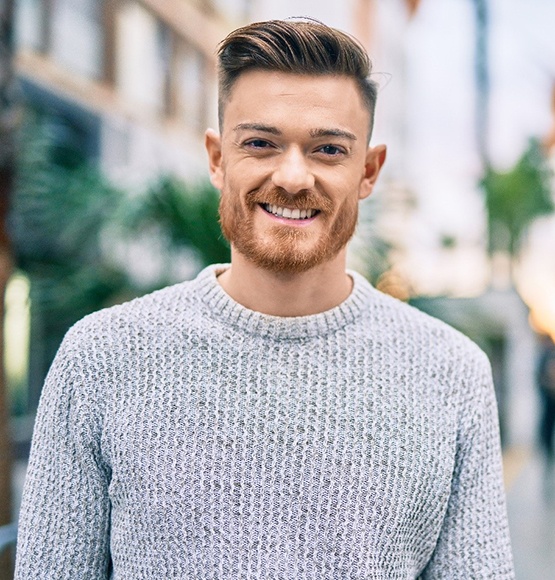 Acting quickly and minimizing the chances of sustaining additional oral damage during a dental emergency in Tucson is difficult, especially when you don't have a reliable professional that you can call. We recommend that families in our community take a moment to program our phone number into their cellphones, so they have someone to call in case the unexpected happens. Below, we've provided some helpful answers to some of the most common questions that we receive about emergency dentistry. If you don't see the information you're looking for, feel free to reach out to our team!
How can I bring down facial swelling?
If your cheek is swelling due to an infection or trauma, you can bring it down by placing a cold compress on your face for 10-minute increments, for up to an hour at a time.
What does it mean if my toothache suddenly disappears?
If your toothache suddenly disappears, it doesn't mean that there's no longer a problem. In fact, for patients who have dental infections, this could mean that the nerves in the tooth have died and the infection is getting worse. That's why we recommend contacting your emergency dentist in Tucson as soon as you notice any out-of-the-ordinary symptoms, so we can minimize the damage to your smile.
Will my dental insurance cover a visit to the emergency dentist?
The cost of your emergency dental visit will depend on the type of treatment you need, which can only be determined after you've had your mouth examined and the issue at-hand has been diagnosed. That being said, many dental policies cover at least a portion of the cost of emergency appointments. The best way to learn whether yours will is to contact your insurance company directly and ask. Plus, our team is in-network with countless PPO plans, so you can save from additional out-of-pocket expenses when you visit us.
Should I visit the ER or an emergency dentist?
While your first instinct may be to go to the emergency room to address oral pain like a toothache or broken tooth, it's not always the best option. Hospitals don't typically have dentists on-staff, so they can't administer treatments that can provide you with lasting relief or address the problem at hand. Most of the time, they can only prescribe medication to help with pain or antibiotics and may refer you to a dental specialist. That's why we recommend calling our office first. We often recommend coming to us, unless you're having life-threatening symptoms that are impacting your ability to breathe or swallow. In these cases, you should visit the ER first.