Emergency Dentistry – Tucson, AZ
Find Relief
Right Away
Dr. Lopez is available for same-day emergency care whenever you have a knocked-out tooth, broken enamel, or another type of severe oral health issue that requires immediate attention. He has the education and experience to perform a vast array of dental procedures in-house, meaning he'll be able to help you stop your pain and protect your smile no matter what the circumstances are. Be sure to save our dental office's contact information, so you can call right away when time is of the essence for emergency dentistry in Tucson, AZ.
Why Choose Jay R. Lopez, DDS, PC for Emergency Dentistry?
Same-Day Emergency Appointments
Safe, Comfortable IV Sedation
Comprehensive Care Under One Roof
How to Handle Common Dental Emergencies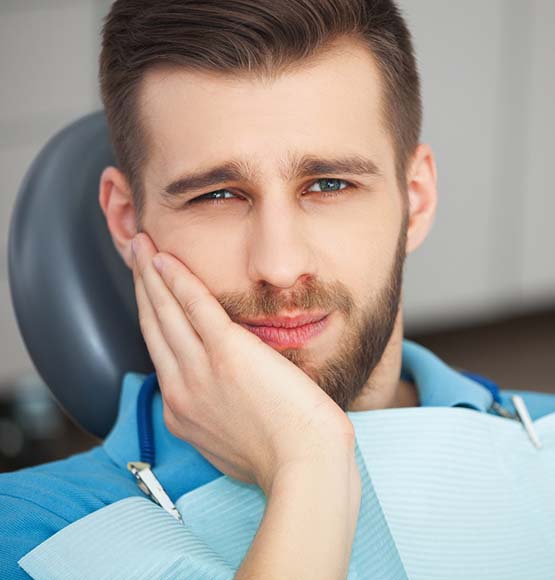 There's no single definition that suitably describes every kind of dental emergency you could experience, but most of them can be identified via persistent oral pain and noticeable dental damage. No matter what the underlying cause of the problem, it will be up to you to perform first aid to keep your teeth as safe as possible before you can get to our dental office. Keep the following tips in mind to prepare for some particularly common emergencies.
Toothaches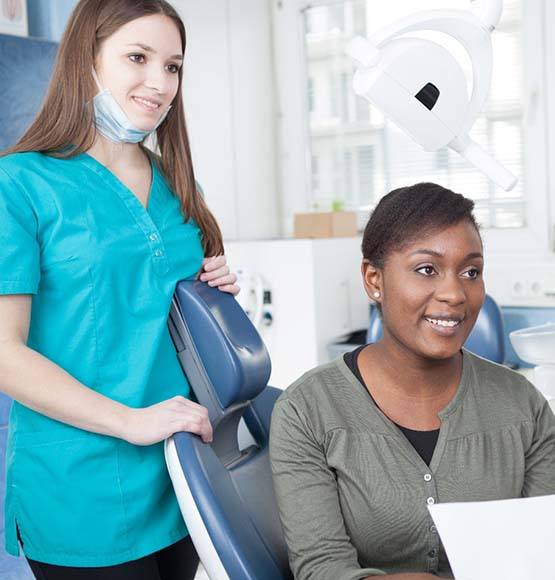 Clean between the teeth with floss and an oral rinse. If the pain continues, take ibuprofen or another kind of pain medication (except for aspirin, which could cause a burning sensation).
Chipped/Broken Tooth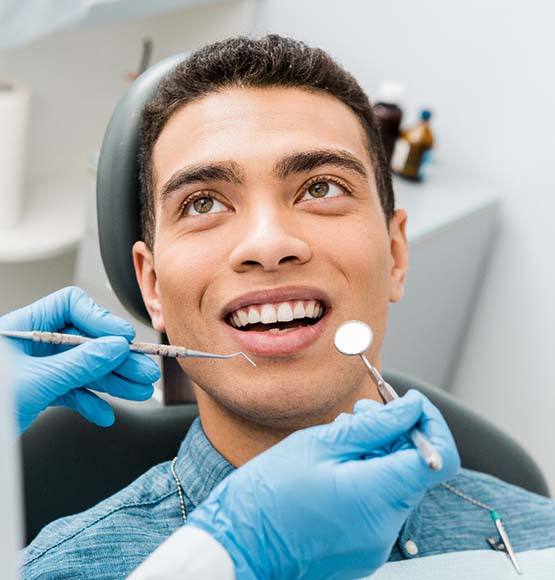 You need to have the tooth examined as soon as possible; some chips and cracks are severe enough to require an extraction. To keep the rest of the tooth intact, do not chew with the affected side of your mouth, and use a cold compress to reduce swelling.
Knocked-Out Tooth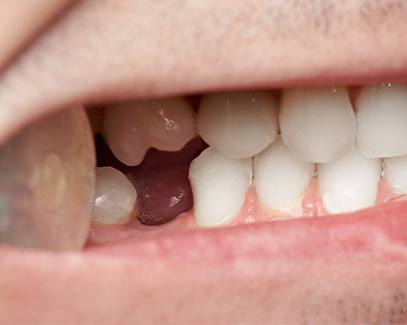 You need to get to our dental office as soon as possible – ideally within an hour – while there are still living cells left on the roots of the tooth. Always handle a lost tooth by the crown, and try to put it back in its socket whenever possible; otherwise, store it in a container of milk.
Lost Filling/Crown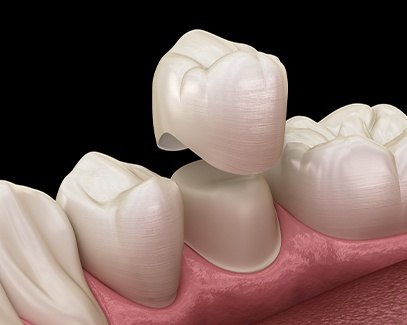 If the restoration is still intact, it can be temporarily reattached with denture adhesive, sugar-free gum, or a dab of toothpaste. If you need to leave the tooth exposed, remember that it will likely be sensitive, so stay away from hot or cold foods as well as anything that's difficult to chew.
Head/Neck/Jaw Pain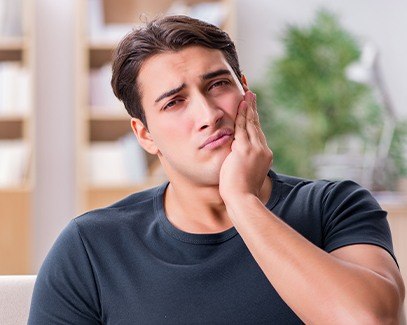 Apply moist heat or ice to the affected area to lessen the pain. (Remember not to use an ice pack for more than 15 minutes at a time.) Eat only soft foods to reduce the stress that you put on your jaws. Take over-the-counter pain medications if you need to.
How to Prevent Dental Emergencies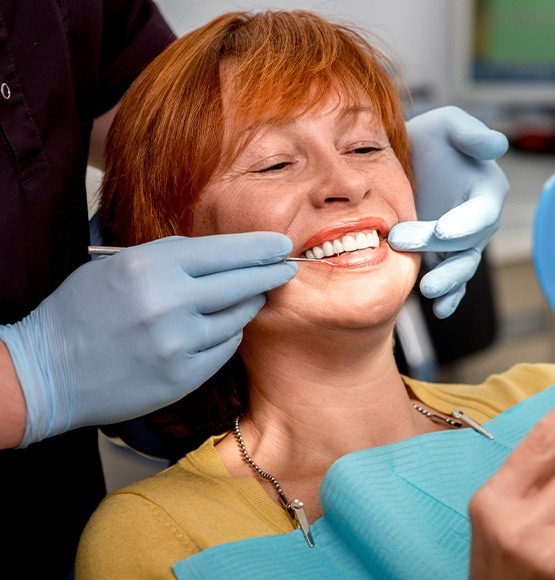 You may be able to improve your chances of avoiding a dental emergency by changing your daily routine. Brush and floss at least twice a day to lower the risk of decay or infections. Try to give up bad dental habits like chewing on your nails or using your teeth to open packages. Never bite down on peppermints, ice, popcorn kernels, or anything else hard enough to crack the enamel. Get a mouthguard to wear while participating in any physical activity where you risk getting hit in the mouth.
The Cost of Treating Dental Emergencies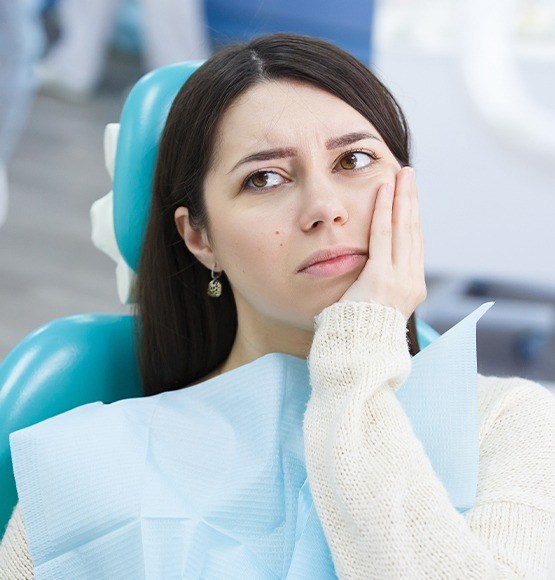 While all dental emergencies require urgent attention, some are more complex than others and will require more costly forms of treatment. We'll only make recommendations after a thorough examination where we find the underlying cause of the problem and consider all of your treatment options. We can discuss using your insurance benefits to reduce your out-of-pocket costs or third-party financing to make it easier to fit your bill into your budget.
Root Canals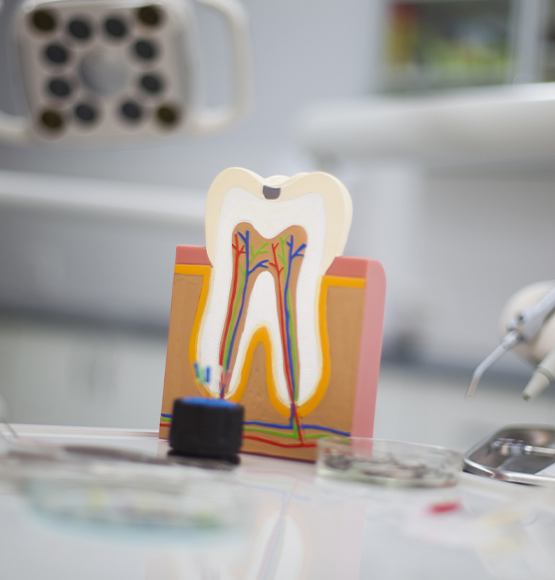 A root canal is often needed to remove a severe dental infection. We'll open up the tooth to remove the pulp inside along with harmful bacteria and debris. The tooth can survive without the pulp, and the pain will stop once the infection is gone. Getting a root canal can mean the difference between saving a tooth and losing it for good. Don't worry about discomfort during the procedure; with Dr. Lopez's expert techniques and advanced technology, the treatment will be no more uncomfortable than a standard filling.
Tooth Extractions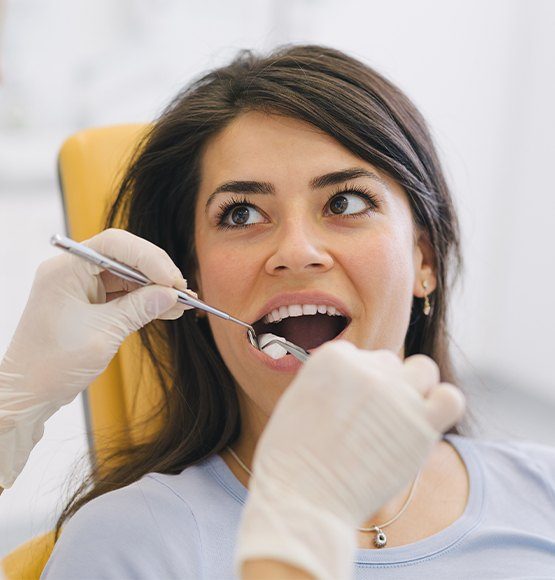 Some teeth are too broken or decayed to be fixed with a filling or crown. If there's no other viable alternative to save a tooth, it may need to be extracted. Sedation and anesthesia will be administered as needed to keep you as comfortable as possible during the process. In order to maintain your dental health long-term, we recommend having the tooth replaced with a dental implant or another restoration as soon as possible.