Dental Team – Tucson, AZ
The Support Your
Smile Deserves
Dr. Lopez will be the first person to tell you that he couldn't do what he does without the support of his excellent and professional team. He likes to say that he works at a "we" practice, where each member is essential to the stellar level of service and care that patients have come to expect. Behind our staff's friendly faces lies years of experience and a true passion for helping people look and feel their very best.
Brooke,
Treatment Coordinator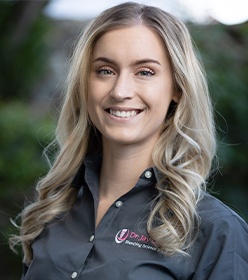 Brooke attended Central Michigan University for her education, and she's been working in the dental field for over five years so far. What she enjoys most about her work is getting to see how excited patients are about their new smiles once they're finished with treatment!
Brooke and her husband Grant are both from Michigan originally, and they lived in Colorado for several years before moving to Arizona for warmer weather. Their son is the brightest light in any room, and they all love watching college football together. As for personal hobbies, she enjoys playing piano and painting – she's the first person her family or friends call if they need something crafty/artsy done.
Erika,
Dental Assistant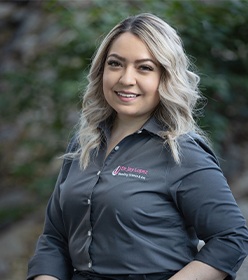 Erika's career in the dental world covers a full decade so far. Originally from Nogales, she studied at Carrington College and is trained in coronal polishing, X-rays, oral surgery, and Invisalign. Today, her favorite part of this job is assisting with surgeries and being a big part of someone finally getting their smile back!
Away from work, Erika spends plenty of quality time with her amazing husband, her beautiful mom, and her two Chihuahua babies Bubbles and Blossom (named after the Powerpuff Girls). Her biggest hobbies include exercising, going on weekend trips, rollerblading, and playing with the dogs.
Sidnie,
Dental Assistant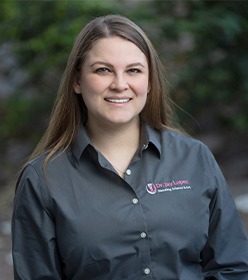 Born and raised right here in Tucson, Sidnie completed her studies at Pima Medical Institute. Today, she has more than five years of experience in the field of dentistry and has undergone additional training to earn her certification in X-rays. All these years later, her favorite part of her job continues to be seeing the final results when patients leave with a huge smile!
Outside of dentistry, Sidnie's interests include hiking, reading, writing, taking road trips, watching movies, going to concerts, and cooking. One thing you may not know about her is that she has read the Harry Potter books 15 times! She thoroughly enjoys reading and goes out of her way to learn something new every day.
Nikki,
Dental Hygienist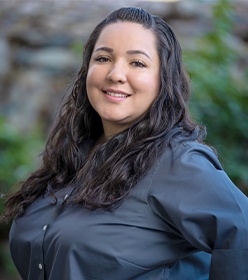 Nikki has worked as both an assistant and a hygienist for over eight years so far. She is certified in laser dentistry and currently taking online courses through NAU for her bachelor's degree! As our hygienist, she enjoys helping patients become more confident in their smiles while also teaching them about oral health.
Away from work, Nikki is the only girl out of seven children (#6, to be precise) and has one son. Her favorite hobbies include jumping into basketball games with friends, riding her Peloton, playing video games, participating in Family Game Nights, and building puzzles with her son. She can also play five different musical instruments!
Cristian,
TBD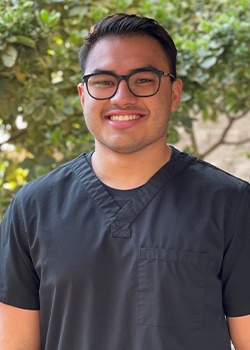 Bio coming soon!