Tooth Extractions – Tucson, AZ
Put an End to Troublesome Teeth
No one wants to lose their teeth, and an extraction is never your dentist's first choice. However, sometimes, tooth extractions are necessary to restore and maintain the health of your smile. Ultimately, if your tooth is damaged to a point where it cannot be repaired, it can cause problems in surrounding areas. The good news is that Dr. Jay Lopez offers tooth extractions in Tucson to put an end to troublesome teeth. To determine whether this is the right option to meet your needs, give us a call!
Why Choose Dr. Jay Lopez for Tooth Extractions?
Dentist with 25+ Years of Experience
Sedation Dentistry for Optimal Comfort
Flexible Financing Options Available
Reasons Why Tooth Extractions Are Necessary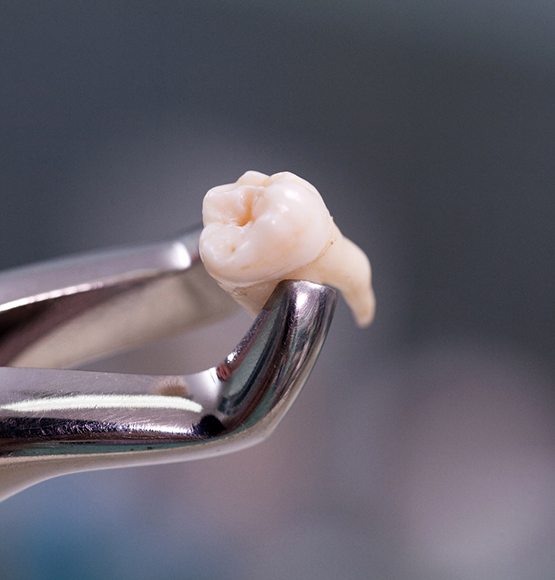 We always do everything in our power to help patients keep their natural teeth, but sometimes it simply isn't a viable option. Here are some reasons why a tooth extraction may be necessary to restore your dental health and function:
There is severe damage or decay to the tooth that is irreparable.
To ensure the long-term success of a restoration, like a denture.
To allow for a patient to undergo orthodontic treatment.
If a tooth is impacted and unable to erupt properly.
When a primary tooth won't fall out on its own.
By extracting a problematic tooth, future infections and other oral health issues are less likely to occur.
The Process of Removing a Tooth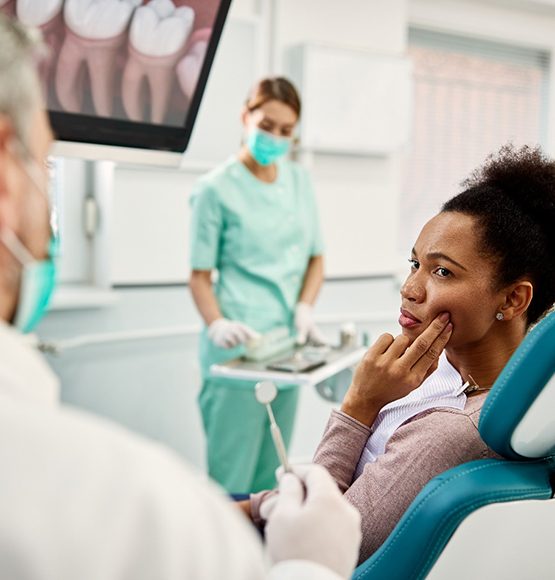 Teeth are either removed by pulling or surgical extraction. Teeth can only be "pulled" when they have fully emerged from the gumline. In this case, we will start by numbing the area around your tooth with a local anesthetic and using a clasping tool to shift around the tooth until it breaks away from the gumline. If pulling a tooth isn't possible, the tooth will need to be surgically extracted. For this procedure, a small incision is made to the gum tissue to allow us the ability to reach enough of your tooth to fully remove it.
To determine which extraction method is necessary for you, come see us for a consultation where we can evaluate your smile. When we discuss your extraction, we can also talk about tooth replacement options to prevent future oral health issues as a result of missing teeth.
Tooth Extraction Aftercare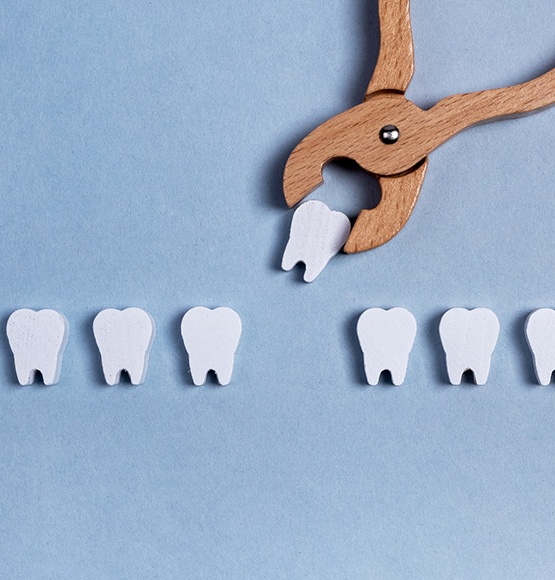 Before you leave our office, we will provide you with specific aftercare instructions to help you stay comfortable and avoid complications. Every case is different, but here are some steps that we typically recommend for a quick recovery:
Rinse with saltwater 24 hours after your procedure.
Avoid using tobacco products until your mouth has healed.
Keep your head elevated while you sleep.
Get plenty of rest to promote healing.
Take recommended over-the-counter and prescribed medication as directed.
Apply a cold compress to reduce swelling and discomfort.
Stay away from hard, crunchy, and sticky foods.
Understanding the Cost of Tooth Extractions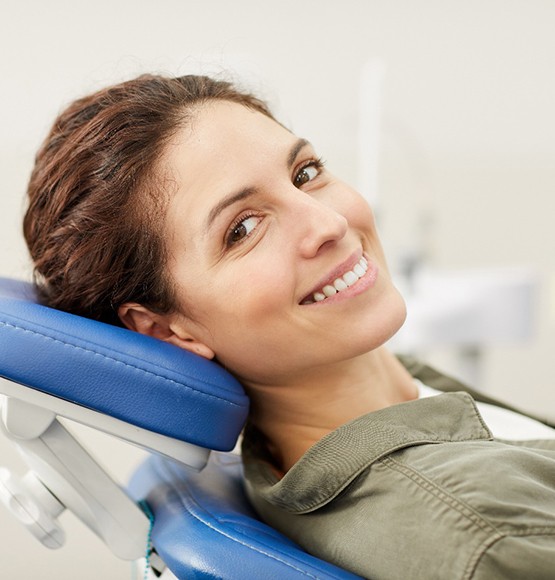 When you're told that you need a tooth removed, one of your biggest concerns might be how you're going to pay for the treatment. We can only give you an estimate once we've examined your mouth; that said, our team will be more than happy to walk you through the factors that can influence the amount you end up paying. And of course, we can help you take whatever steps you need to in order to fit the cost of your procedure into your budget more easily.
Factors That Can Affect Tooth Extraction Cost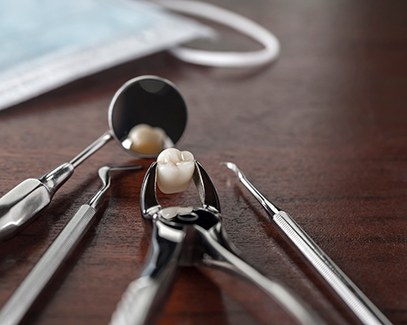 The tooth extraction process is different for every patient, which means the amount you pay will be personalized. Here are some of the most important factors that will need to be considered when it comes to the cost of your procedure:
The Number of Teeth That Need to Be Removed: Extracting a single tooth costs less than removing multiple teeth.
The Type and Location of the Tooth: In general, teeth near the back of your mouth tend to be more costly to extract.
The Type of Extraction You Need: When the tooth in question is fully erupted and completely visible in your mouth, it can be removed with a simple extraction. However, an impacted tooth or one that has broken off below the gum line will likely require surgery, and that can increase the amount you pay for the procedure.
The Tooth Replacement Solution That You Choose: Dentures, bridges, and dental implants are all potential options for replacing extracted teeth. Each type of restoration has its own price tag that will need to be accounted for.
Does Dental Insurance Cover Tooth Extractions?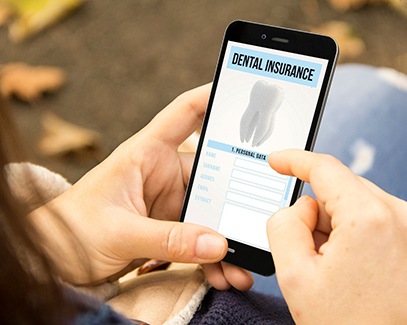 Every dental insurance plan is different, so you should always consult with your provider to make sure you have all the details. That said, you can usually expect a tooth extraction to receive around 50% coverage since it's considered to be a major dental procedure. Of course, this is before taking your annual maximum, waiting periods, and other factors into account.
Our knowledgeable team can review your insurance plan with you and explain what your coverage will look like. We'll also be more than happy to file the necessary claims and show you the best way to maximize your benefits.
How to Make Tooth Extractions Affordable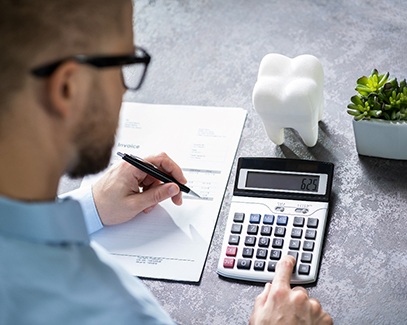 Even if you don't currently have dental insurance, you can sign up for our in-house membership plan. You can enjoy a discount on a wide variety of procedures, and you won't have to deal with the various pitfalls that come with regular dental insurance.
Additionally, we also offer flexible financing through several third-party providers including CareCredit. You can choose a plan that fits your budget with little to no interest to worry about. Feel free to reach out to us to learn more about how financing works at our office and how you can apply.
Tooth Extractions FAQs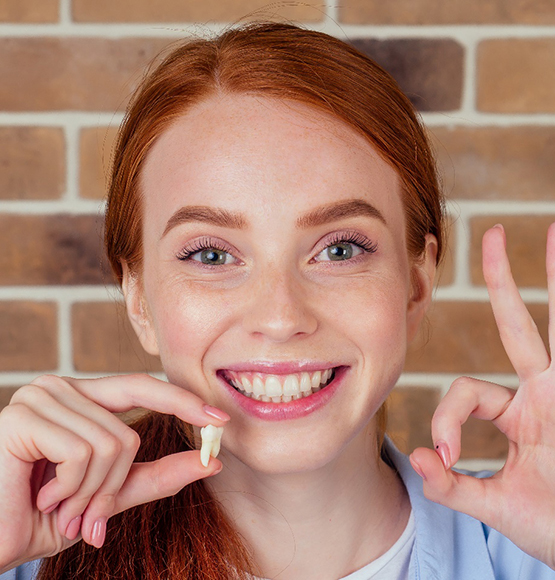 If you've been informed that you require a tooth extraction, it might be the most viable option for preserving your oral health. Even though you may benefit from the treatment, it's understandable to have some concerns before undergoing the procedure. To help you feel more confident and well-informed, our team has collected and answered some of the most commonly asked questions we get about tooth extractions in Tucson. Read on to learn more about this treatment or reach out to us today if you don't see the information you're looking for!
Does Getting a Tooth Extracted Hurt?
Many people tend to hesitate when it comes to undergoing tooth extractions since they assume the process will be painful. On the contrary, like most dental procedures, our team will ensure that you feel completely pain-free and comfortable throughout your appointment. We'll do this by first numbing your mouth with a local anesthetic to block discomfort. We can even provide you with sedation dentistry to calm your nerves and keep you in a relaxed and euphoric state for a more pleasant experience. It's normal to feel some soreness or discomfort after your treatment, but this can be managed by following your aftercare guidelines, which usually include taking pain relievers. Be sure to notify us for help if any pain worsens.
How Should I Prepare for My Tooth Extraction?
Preparing for tooth extraction is just as essential as adhering to your aftercare instructions. During your initial consultation, make sure to speak with your dentist if you have any questions before undergoing the procedure. They will be happy to inform you of what you'll need to bring and/or if you can eat a meal prior to your appointment. If they give you specific directions, such as picking up prescription medication or only drinking water in the morning, then be sure to do that ahead of time. You should also arrange for a family member or trusted friend to take you to and from your appointment.
Can I Leave the Space Empty After a Tooth Extraction?
If you're getting one of your teeth in the far back of your mouth pulled (other than your wisdom teeth), you'll still want to get it replaced afterward. Even if the gap isn't visible, you can end up experiencing complications with your smile. Having at least one missing tooth can result in difficulties with certain daily tasks, such as chewing your food, which can lead to malnutrition and indigestion. To preserve a healthy bite and facial shape, you'll want to schedule a consultation with our team after your tooth extraction to discuss your tooth-replacement options.
Can I Smoke After Getting a Tooth Extracted?
Smoking should not be one of the first things you do after a tooth extraction. Tobacco products, like cigarettes, cigars, and e-cigarettes can end up delaying your recovery as well as raise your risk of serious oral health issues, such as oral cancer. While you should try quitting this habit altogether, it's recommended that you avoid smoking for five days or even two weeks. If this has been a struggle in the past, feel free to consult your dentist about it. They'll be more than happy to help you prepare before your tooth extraction so that you can increase your chances of a successful procedure.