Sedation Dentistry in Tucson, AZ
Soothing Dental Fears
and Keeping

You Relaxed
If you've had dental anxiety or a fear of dentistry for most of your life, it can be hard to imagine feeling relaxed at the dentist's office no matter what kind of treatment you need. However, the different forms of sedation that Dr. Lopez offers can help even the most nervous of patients stay calm during routine cleanings as well as extensive procedures. Call us today to see if one of the methods for sedation dentistry in Tucson, AZ listed below might be suitable during your next visit.
Why Choose Jay R. Lopez, DDS, PC for Sedation Dentistry?
Dentist Trained to Offer
IV Dental Sedation
Variety of Options Based on Patients' Needs
Highly Reliable, Friendly Dental Team
Oral Conscious Dental Sedation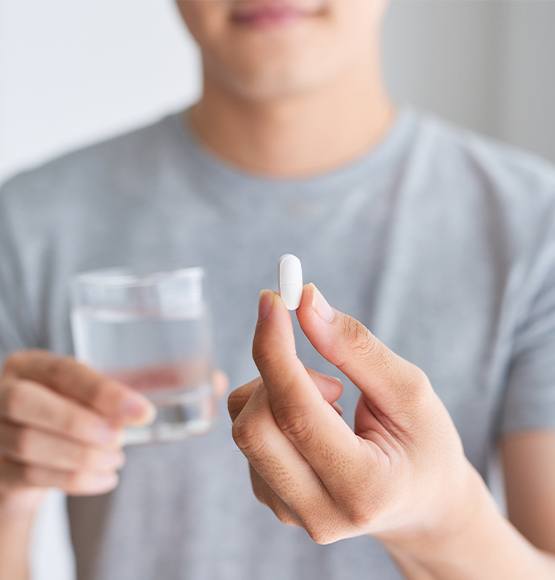 You'll be prescribed some medication before your appointment. You will take it at a set time before your appointment, which might be the night before or the day of. The medication will put you in an advanced state of relaxation. You won't be asleep, but you also won't care about what's going on around you, and you may not even remember the treatment afterward once the effects have worn off.
Nitrous Oxide Dental Sedation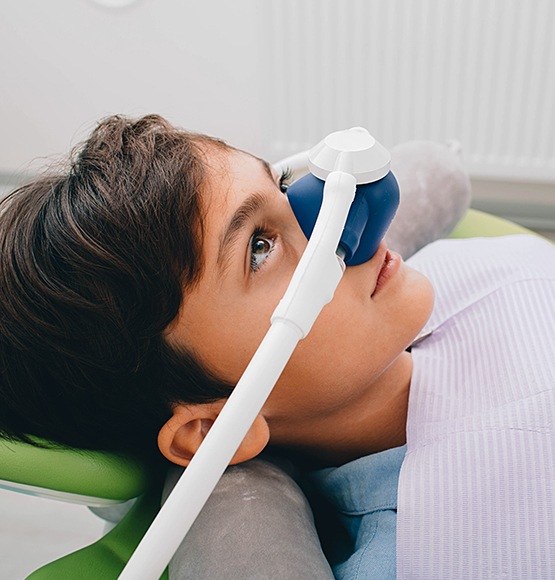 Nitrous oxide is generally the most suitable option for shorter procedures or patients who are only somewhat anxious about their treatment. The sedative is delivered through a small nasal mask, and the level of sedation will be adjusted as needed throughout the procedure. Since the effects of nitrous oxide wear off quickly once you're no longer exposed to it, it's perfect for patients who want to be able to return to their normal routine right after their visit.
IV Dental Sedation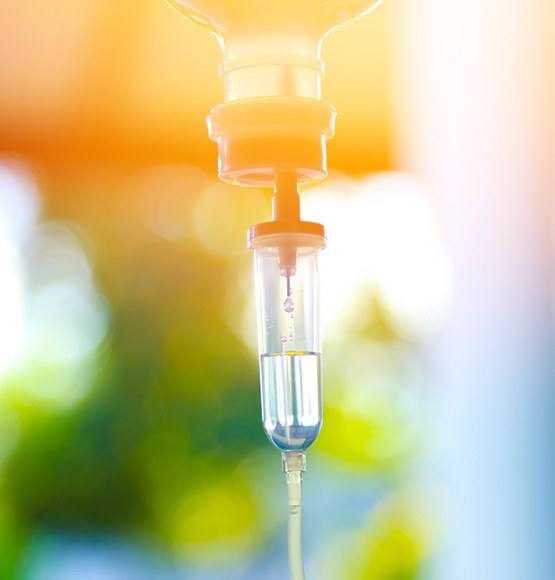 Dr. Lopez will often recommend IV sedation over oral sedation for patients with severe dental anxiety or those undergoing lengthy procedures. The medication is injected directly into one of your veins, and he can control the level of sedation at all times. The effects of IV sedation do linger for a while, so plan on resting for the remainder of the day and having someone drive you home.
Sedation Dentistry FAQs
When it comes to soothing dental fears and keeping you relaxed during your appointments, you can count on Dr. Lopez and his experienced team. However, it's completely natural to have some questions and want to learn more before pursuing sedation dentistry. That's why we've gathered some of the most common questions we get about this service below so you can learn more. If you don't see the information you're looking for, don't hesitate to give us a call and we'll be happy to help.
Is Sedation Dentistry Safe?
Absolutely. When administered by a seasoned professional like Dr. Lopez, sedation dentistry is reliably effective and safe. With his advanced training in sedation and years of experience, you can rest assured that Dr. Lopez will put your safety and health first during whichever type of dental sedation is right for you. Beforehand, he'll thoroughly review your health and medical history to determine which type of sedation is the safest and most effective choice for your unique situation.
Will I Feel Any Pain with Dental Sedation?
Sedation dentistry can help alleviate practically all forms of discomfort during a dental treatment, both emotional and physical. Not only will you feel relaxed, light, and at-ease, but you will remain conscious and you won't feel any pain. While you may feel some slight pressure in your mouth occasionally as we work, you won't feel any discomfort or sensitivity. Depending on what kind of treatment you're getting, we will also likely numb your mouth with a reliable anesthetic.
Who Shouldn't Get Sedation Dentistry?
Sedation dentistry can be used for all types of treatments, from simple fillings to complex tooth extractions. Most patients are an excellent candidate for one or more forms of dental sedation. However, there are some cases that may limit which type will be best for you or if sedation is a good choice for you in general. Typically, we don't recommend dental sedation for patients who:
Are pregnant
Have obstructive sleep apnea
Are currently experiencing nasal congestion
Have breathing problems or a respiratory illness
Are at-risk because of certain medical conditions
During your initial consultation, Dr. Lopez will be happy to discuss all your options for safely making your dental care as affordable as possible.
Is Sedation Dentistry Covered By Dental Insurance?
Every dental insurance plan covers different treatments and services, so there is no single answer to this question. Typically, dental insurance will not cover all types of sedation in every case. For example, your plan may cover sedation for complex procedures like tooth extractions, but not less invasive treatments like preparing teeth for dental crowns. It's best to call your insurance provider to learn exactly what your policy covers. Alternatively, our knowledgeable team would be happy to review your dental insurance details with you to ensure your benefits are being maximized.