Invisalign® Clear Braces – Tucson, AZ
Straighten Your Smile in Comfort & Style
Do you want to get a straight smile without the appearance and hassle of braces? Dr. Jay Lopez offers Invisalign as a way for you to straighten your smile in comfort and style. This orthodontic option can correct numerous issues, and it comes with a wide range of benefits. Don't hesitate to contact us for a consultation. Until then, read on to learn more about Invisalign in Tucson and whether or not it's right for you!
Why Choose Jay R. Lopez, DDS, PC for Invisalign?
Experienced Dentist & Team
In-House Digital Impression System & 3D Printing
Reliable, Friendly Office Staff
How Invisalign Works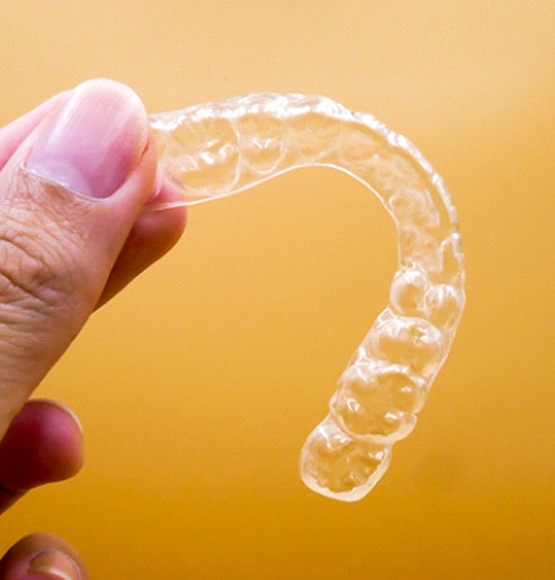 Invisalign involves the use of a series of clear aligning trays made of smooth plastic that are designed to gradually shift your teeth into place. Each tray in the series represents a different position for your smile. You'll wear your clear aligners for 20 to 22 hours a day, and after about 2 weeks, you'll switch to the next in the series. Over time, Invisalign provides lasting, beautifully straight results. The treatment will take anywhere from 8 to 18 months, depending on the severity of your misalignment. The length of treatment will also vary based on whether or not you wear your aligners as directed. Once finished, we'll provide you with a retainer to maintain your results.
Indications for Invisalign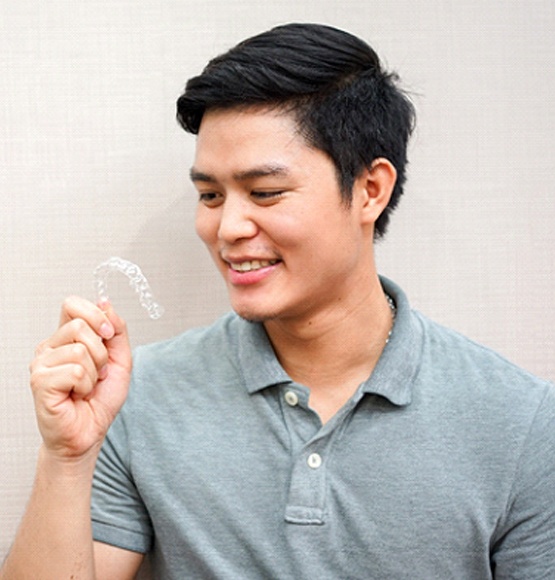 We use Invisalign to treat a variety of orthodontic issues, including:
Crowded Teeth
Crowded teeth or teeth that appear close together not only affect your entire look, but they also make it more difficult to clean your smile properly. Plaque and food debris love to hide in hard-to-reach places, putting your teeth at risk if they're crowded. However, Invisalign can correct this issue by aligning your teeth.
Gaps Between Teeth
Gapped teeth are incredibly noticeable, which is why they hurt confidence and self-esteem. Additionally, bits of food and bacteria find homes in these spaces. Thankfully, Invisalign can help by shifting teeth and closing the gaps.
Bite Alignment
Overbite, crossbite, and underbite will not only affect your appearance, but they can create jaw problems and unnecessary wear and tear on teeth. Invisalign can correct mild to moderate alignment issues, allowing you to enjoy a comfortable, straight smile.
The Benefits of Invisalign
Dr. Lopez offers Invisalign in addition to his many other dental services because of these amazing benefits:
Appearance: Invisalign is almost invisible when worn, allowing you to smile with confidence in any setting.
Comfort: Made of smooth plastic, you won't have to worry about metal brackets and wires cutting or catching the inside of your mouth.
Diet: No need to alter your diet! With Invisalign, you can enjoy all your favorite foods without damaging your orthodontics because they're completely removeable! Just be sure to only drink water with Invisalign and take it out for any other foods or drinks.
Treatment time: Typically, Invisalign takes around a year to complete, whereas traditional braces will take 2 or more years on average.