Preventive Dentistry – Tucson, AZ
State-of-the-Art
Preventive Care
Dr. Lopez considers himself to be an "end-of-the-road" dentist – the kind you visit when other dentists have been unable to solve your dental problems. However, he firmly believes that the best solution for any oral health issue is to avoid it entirely! Call us today to schedule an appointment for preventive dentsitry in Tucson, AZ, including dental checkups and teeth cleanings. By visiting our dental office every six months, you'll be giving your smile the best protection possible against cavities, gum disease, and other problems.
Why Choose Jay R. Lopez, DDS, PC for Preventive Dentistry?
Dentist with a
Step-by-Step Approach
Dental Office That Accepts All PPO Dental Insurance
Focus on Solving
Aesthetic Issues
Dental Checkups
& Teeth Cleanings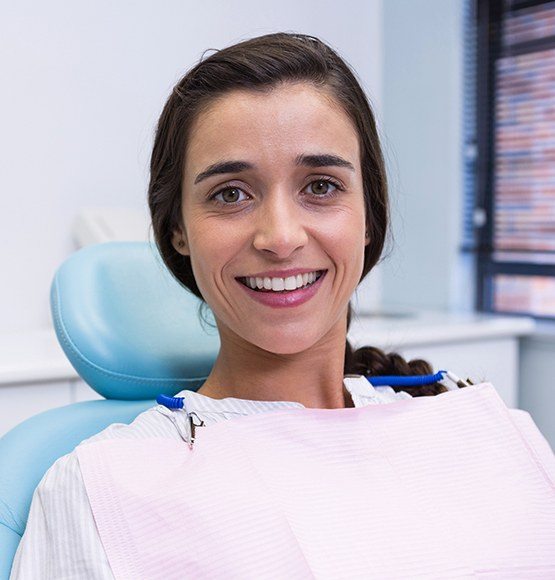 You might think that you'll know immediately when something is wrong in your mouth, but sometimes, small cavities and mild gum disease can start to form without you even realizing it. Regular checkups allow us to identify these issues as early as possible so that they can be treated right away. Also, the cleanings we provide will remove plaque and tartar from the hard-to-reach spots in your mouth that you haven't been able to clean while brushing.
Nightguards for Bruxism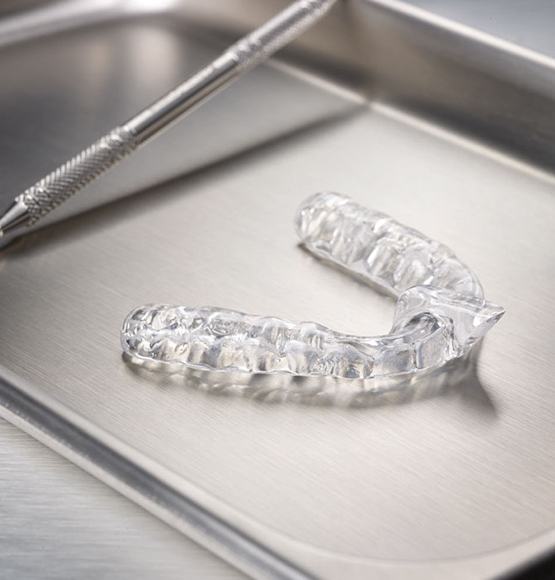 Habitually grinding your teeth at night can lead to dull morning headaches, frequent jaw soreness, and long-term dental damage. If any of this sounds familiar, make sure that you're well-protected against bruxism by asking Dr. Lopez for a custom-made nightguard. It will be similar to oral appliances that you can find at the store, but it will be designed especially for your mouth so that you can stay comfortable at night while also remaining confident that your teeth will be as safe as possible.
Fluoride Treatments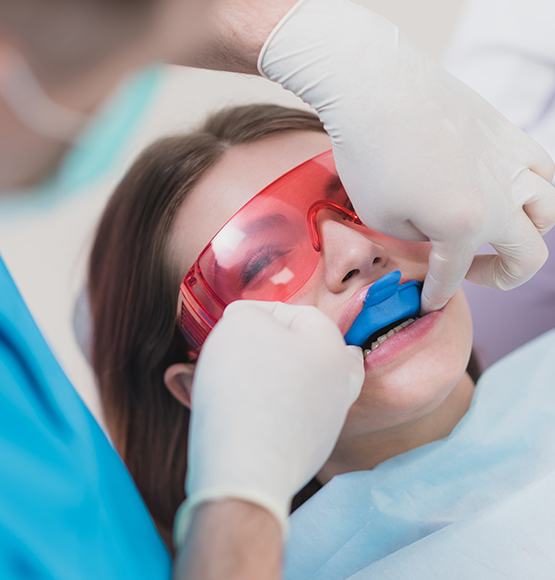 Is there enough fluoride in the water that you drink or the toothpaste that you use? You don't want your teeth to become more vulnerable to decay due to a lack of fluoride exposure. If we feel that your smile could use a little extra protection over the next six months, we'll apply a special fluoride gel or varnish to your teeth. The process only takes a few minutes, and your teeth will quickly start reaping the benefits once they have had a chance to absorb the mineral.
Oral Cancer Screenings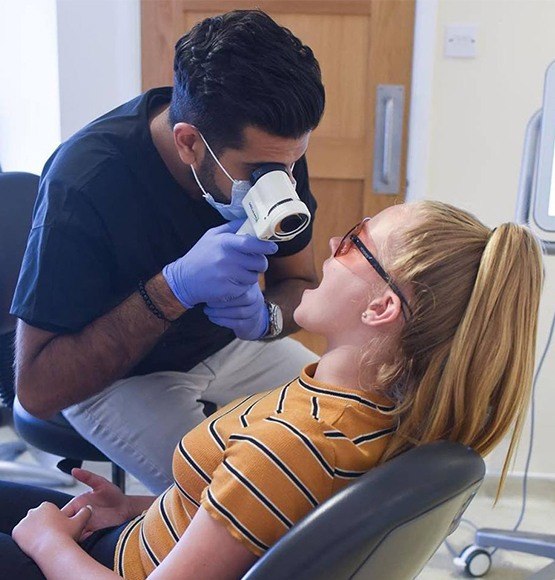 While we're checking for decay and infection, we might also find warning signs of something even more serious. Every exam includes an oral cancer screening where we look for unnatural lumps, white or red patches on oral tissues, and other possible indications of oral cancer. While smokers and alcohol-users have the highest risk, anyone can suffer from it – and you'll give yourself the best chance of survival if you have it caught and treated early!