Teeth Whitening – Tucson, AZ
Reliable In-Office and Take-Home Teeth Whitening
Stubborn stains and unpleasant discoloration may not affect the function of your smile, but they certainly affect the look. As a result, you may shy away from social settings, whether it's a work function or meet up with close friends. Fortunately, our experienced cosmetic dentist in Tucson, Dr. Jay Lopez, offers reliable in-office and take-home teeth whitening! Keep reading to learn more about this smile-transforming solution or get in touch to schedule your initial consultation.
Why Choose Dr. Jay Lopez For Teeth Whitening?
HIGHLY EDUCATED AND EXPERIENCED DENTIST
IN-OFFICE & TAKE-HOME WHITENING OPTIONS
VIRTUAL SMILE DESIGN – PREVIEW YOUR RESULTS
Who Is a Good Candidate for Teeth Whitening?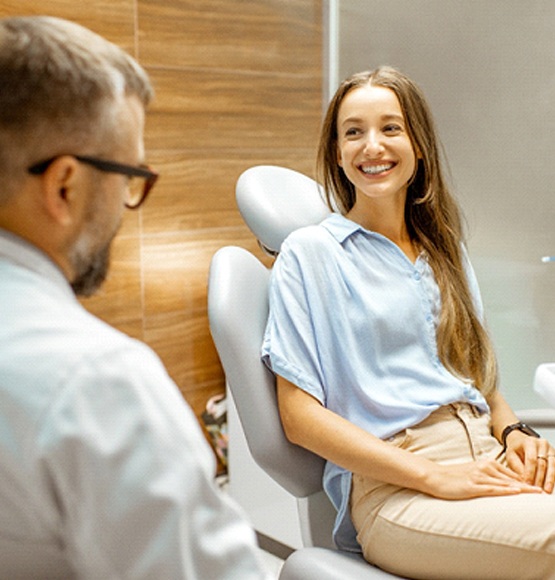 If you're unhappy with your smile because your teeth have begun to take on a yellow tinge, then you may be a candidate. At your initial consultation, Dr. Lopez will sit down with you to learn more about your smile goals and conduct a brief exam. If a dental problem, like tooth decay, initially stands in your way, don't worry. He can work the appropriate restorative care into your treatment plan to restore your oral health. Otherwise, you'll be good to start treatment right away!
How Does Teeth Whitening Work?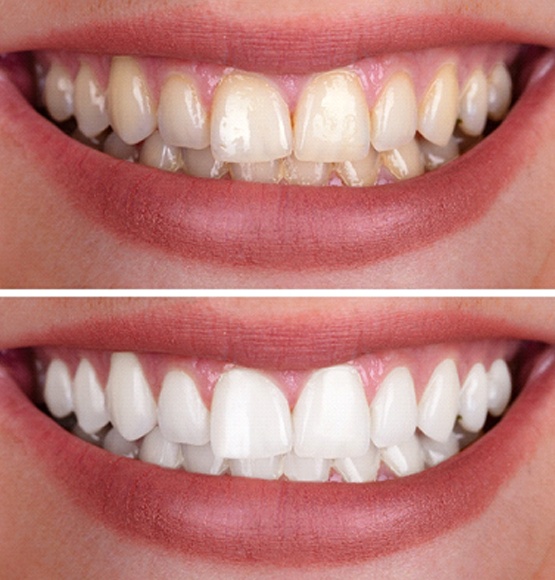 Dr. Lopez offers three types of teeth whitening in Tucson: KöR Whitening, In-Office Opalescence Teeth Whitening, and Philips Zoom Take-Home Whitening. The best fit for you will depend on a number of factors, including your dental needs, smile goals, and timeframe. Here's an overview of how take-home and in-office treatments work:
Take-Home Teeth Whitening
Our professional take-home teeth whitening kits are far superior to any store-bought alternatives you'll find at your local store. That's because we use personalized treatment plans, powerful brightening agents, and custom trays to blast away stubborn stains. By using your at-home kit a few hours a day, you'll see your smile transform in as little as two weeks!
In-Office Teeth Whitening
If you have a special event or celebration coming up, then in-office teeth whitening is the way to go! In this case, we'll use an effective whitening gel that is designed to brighten your teeth while preventing sensitivity and strengthening your enamel. In as little as an hour, we can lighten your smile up to EIGHT shades!
Tips for Maintaining Your Brighter Smile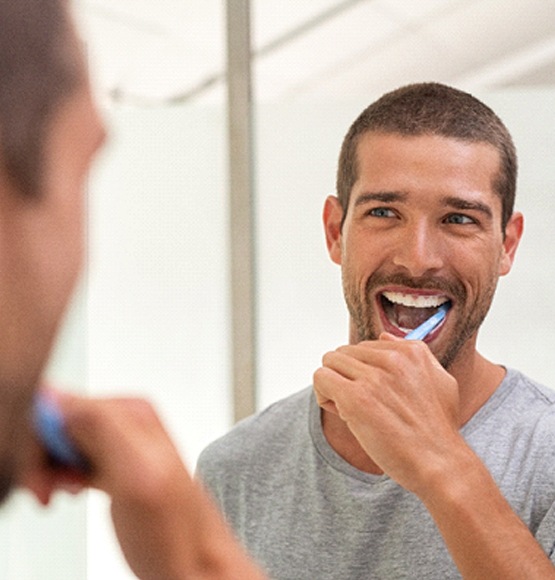 Without the proper maintenance routine in place, your beautiful results will fade quickly. To keep your smile nice and bright, make sure to implement the below best practices:
Avoid dark-colored foods and beverages, like coffee and dark chocolate.
Quit poor dental habits, like smoking.
Brush for two full minutes at least twice a day.
Floss and use mouthwash daily.
Visit your dentist every six months for a checkup and cleaning.
Get touch-up whitening treatments as needed.
Does it sound like teeth whitening is the treatment you've been looking for? Then get in touch with our team today to schedule your initial consultation!