Advanced Dental Services & Technology – Tucson, AZ
The Best of Science Meets the
Best of Dentistry
From the beginning of his career, Dr. Lopez has believed that in order to provide the best care possible, you need to use the latest, proven instruments. That's why he has continually invested in our technology to ensure that our facility and approach are always state-of-the-art. Below, you can learn more about some of the ways he and our team will make your next visit to the dentist more comfortable, more efficient, and more productive than you can believe.
Committed to State-of-the-Art & Comfortable Dental Experiences
Pain-Free Laser
Gum Therapy
Orthodontic Aligners Produced In-House
Laser Cavity Detection—No More Poking & Prodding
InstaRisa Extra Oral Scanner
When planning dental procedures, including dentures, implants, crowns, and more, Dr. Lopez wants to consider how your smile will look, not just inside your mouth but as an integral part of your entire face. Our practice is the first in the area to use an InstaRisa Extra oral scanner to combine intraoral scans with images of the patient's face to create digitized 3D images of the finished product—before it's done. With this technology, Dr. Lopez is able to be more efficient in treatment workflows and ensure beautiful results!
Intraoral Cameras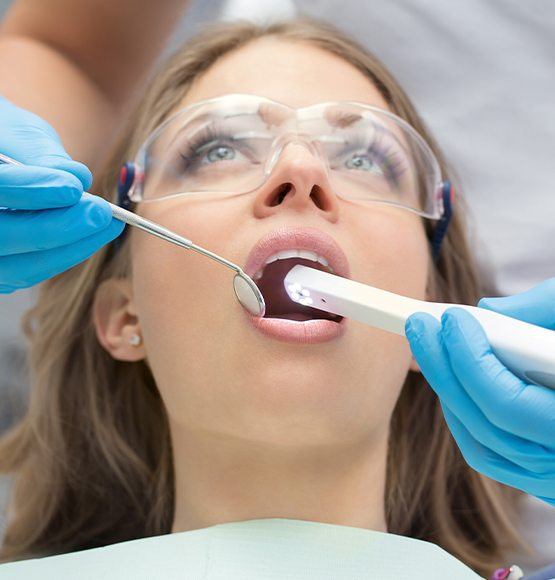 Rather than just telling you what is going on in your mouth, our team can actually show you using an intraoral camera. This small, handheld device fits easily into any mouth to capture close-up, high-resolution images of the teeth and gums we can display on a nearby monitor. You'll see exactly what we see, making it easier to understand any issues that might be present and how specific treatments can help.
All-Digital X-Rays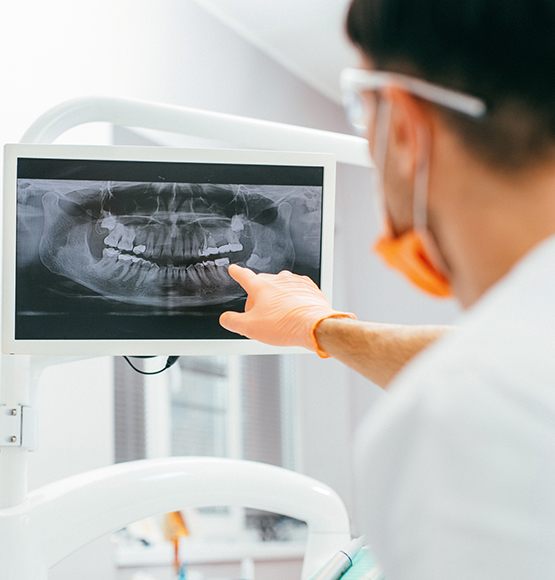 X-rays are essential in our dental office as they allow us to look below the surface of the smile where potential cavities, infections, and even cancer can reside hidden from the naked eye. Rather than relying on slow and cumbersome film X-rays, we've upgraded to 100% digital. This allows us to take crystal clear images in seconds that we can show you immediately. Plus, they are notably safer compared to traditional X-rays, emitting 90% LESS radiation.
3D Cone Beam Imaging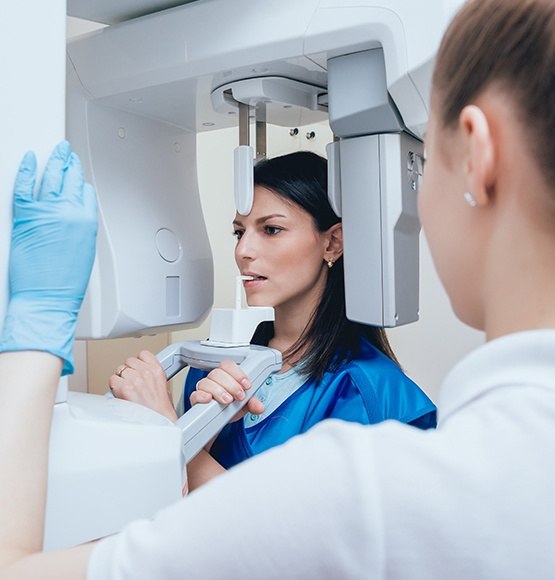 When planning for a more advanced procedure like dental implant placement, our team likes to utilize our 3D cone beam scanner. Instead of creating an X-ray of just a few teeth, it takes multiple images from various angles and combines them to generate a highly detailed model of the entire mouth. This allows us to see the position of all the teeth, the thickness of the nearby bone, and even the location of sensitive facial nerves, all information we can use to personalize a procedure to make it as successful and comfortable as possible.
Digital Impression System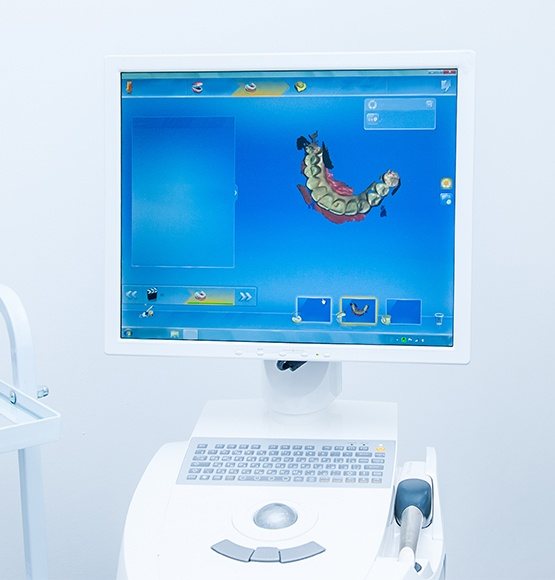 We use impressions of our patients' bites to design a wide variety of treatments to ensure they fit and look perfectly, including veneers, dentures, and more. Rather than having a patient bite into a mold filled with putty to create one, we instead scan the teeth with a small instrument that quickly captures thousands of data points. Software then pieces these together to make an extremely accurate impression in a matter of minutes. The process is fast, easy, and never requires retakes.
Soft Tissue Laser Dentistry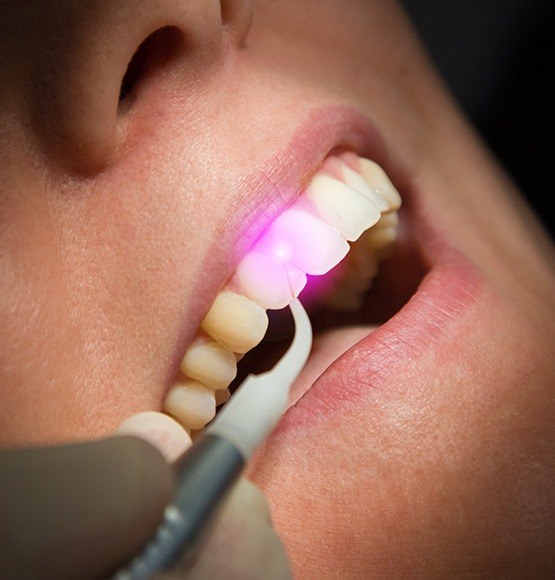 In the past, treating a patient with advanced gum disease often called for the use of a scalpel and sutures, which as you can imagine, doesn't feel very nice on these sensitive tissues! Fortunately, Dr. Lopez can now eliminate harmful bacteria below the gum line and infected tissue quickly and painlessly using a soft tissue laser. It emits practically no heat, sound, or vibration, meaning a patient feels nothing during the treatment—most don't even need local anesthetic to remain completely comfortable.
Cavity Detection System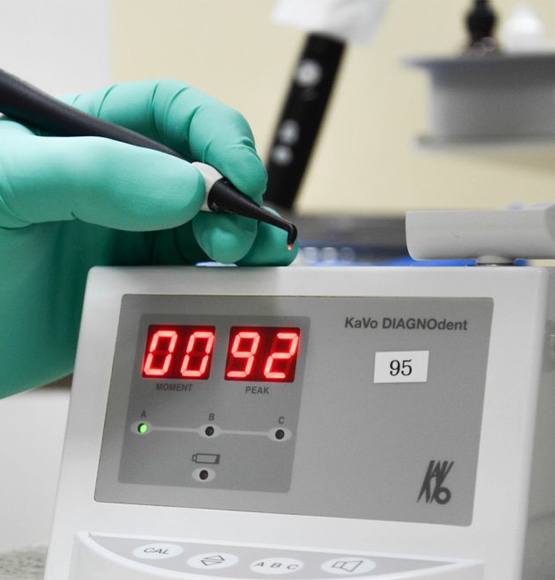 Rather than just poking your teeth with a metal probe to search for cavities (which allows for smaller ones to be missed), we'll instead scan them with the DIAGNOdent laser. This is able to detect even the slightest hint of decay or enamel thinning, allowing our team to intervene right away and stop many cavities from forming in the first place.
3D Printer
Our dental office is the home of four Asiga Max 3D printers, which we use to produce our own in-house orthodontic aligners. Rather than waiting for weeks for a lab to create your aligners, we can do everything ourselves so you can begin treatment faster. We also use our printers to create mock-ups that patients can wear to see what their teeth will look like after a specific treatment, guaranteeing they'll love their final result before we even begin.