About Our Dental Office – Tucson, AZ
The Last Dentist
You'll Ever Need
Dr. Jay Lopez likes to refer to himself as the "end of the road dentist," because rather than just treating minor problems as they pop up, his goal is to solve patients' underlying issues and enhance their smiles esthetically at the same time. This results in an attractive, healthy smile that can be trusted to stay that way for years to come! He and our team are ready to offer you a truly unique level of expertise, care, and comfort, ensuring that we'll completely change the way you think about dentistry.
Our Mission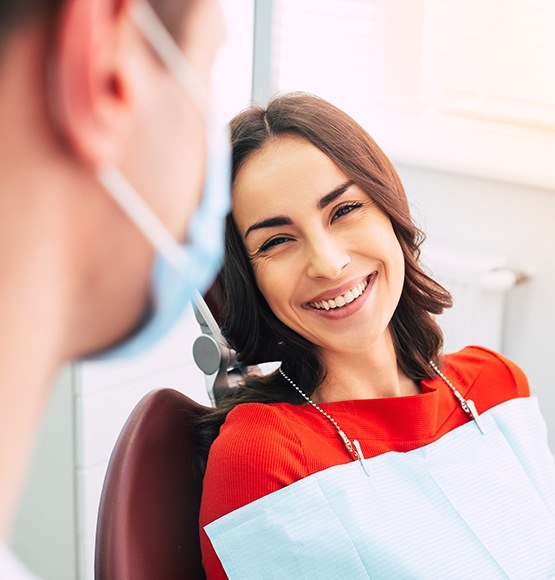 As leaders in dentistry, we strive to maintain an enthusiastic environment that promotes patient satisfaction through knowledge, efficiency, and integrity. Listening to your dental concerns is one of our most important jobs. Developing an individualized treatment plan and completing the dental work necessary to restore your mouth to its healthy, esthetically pleasing best takes time, effort, and teamwork. Our goal is to give you the smile you've dreamed of and deserve while offering a unique team that is gentle and passionate about changing the stereotypical concept of fear, pain, and embarrassment that normally is thought of when you hear the word 'DENTIST'.
Focused on Dental Safety
Dental offices across the country have stepped up to the new challenges of today when it comes to sanitation and infection control, but Dr. Lopez and our team have gone farther than anyone else. Here, we have active air filtration technology, which literally sends out charged ions to seek and kill bacteria and viruses. All surfaces are covered with an invisible "nano-coat" that eliminates all bacteria and viruses, and we fog our dental office at the end of each day, meaning that every patient can come to see us with peace of mind.
See Our Commitment to Your Safety
Multidisciplinary Approach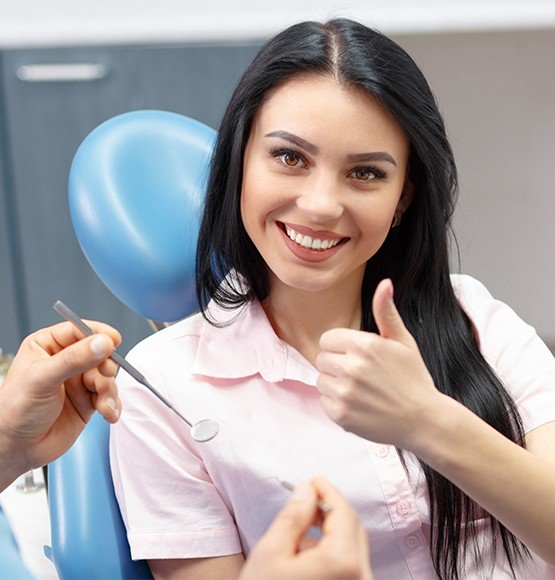 Thanks to his degrees in both mechanical engineering as well as dentistry, Dr. Lopez is able to take a uniquely precise and predictable approach for each patient, ensuring they know exactly what is going on throughout each phase of their care. Rather than just telling you about your issues and treatment options, he can show you your smile from his perspective so you can see exactly what he's talking about, and then he can create a 3D mock-up of what your teeth will look like after a procedure that you can actually wear to give you a preview of the results.
Dental Implant Experts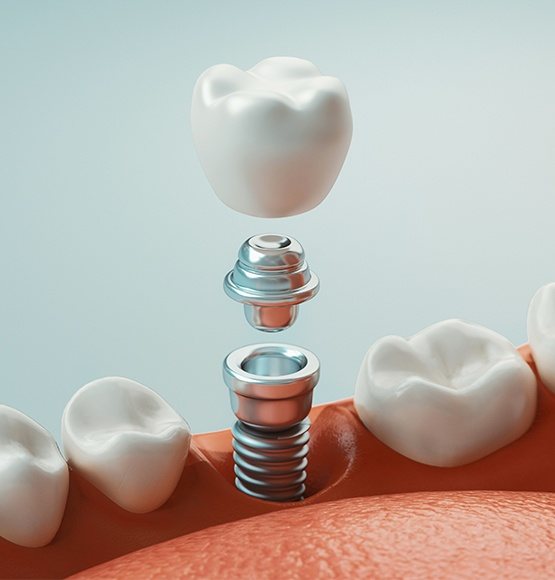 Over the years, Dr. Lopez has completed countless hours of continuing education focused on every facet of dental implant care, so he is able to provide every part of the treatment in-house to help our patients save time and stress while he rebuilds their smiles. He can perform the surgical placement, attach the restoration, and even complete any preparatory bone grafts so that you can work with the same trusted doctor and team throughout the process.
Relaxing IV Dental
Sedation Available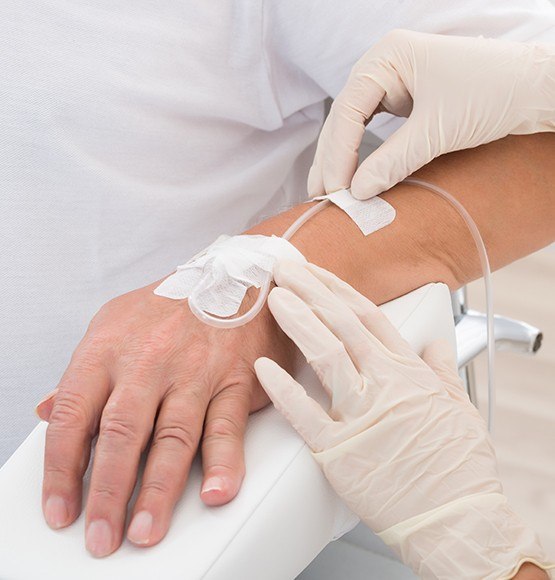 Patient comfort is always one of our top priorities, and for those who are nervous about an upcoming procedure, Dr. Lopez is happy to offer a safe and proven way to make those feelings go away. He is certified to provide IV sedation, which in addition to being able to relax a patient very quickly, also allows him to adjust the medication in real-time to ensure they feel perfectly content at every moment.